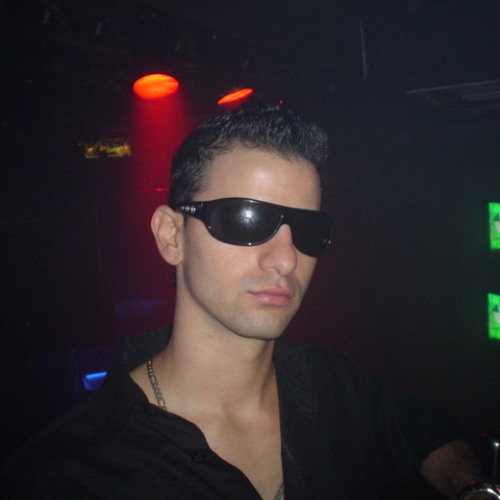 TONY MAFIA
Tony Gomez Aldana Aka Tony Mafia. Musician, Label Owner, DJ, Producer and Remixer Born in Barranquilla, Colombia. on August 25th 1981. Manager and A & R of Record Label , Mafia Records. Since he was 16 years old started to play the drums in a rock band. Now Days has established himself as a multifaceted musician, Tony's productions & releases have been signed with many top underground record labels such as Play My Track Recordings(Germany), Momentum League(Germany), Secret Weapon Records(Canada), Killing Machine Records(UK/Costa Rica), Empro Music(Italy), Get High Music(Ukraine), Pilbus Records(France), Fish Rec(Italy), Bulldozer Records(Italy) and many others. His tracks has been played and supported by many top dj´s around the world just to name a few of them: Richie Hawtin, Mr. White, Makossa, Richard Dorfmeister, Dyno, Greg Kobe, Subfractal, Phuture Traxx, Mario Miranda, Matt Herdman, Alfonso Padilla, NHB, AnGy KoRe, Sisko Electrofanatik, Stephan Barnem, Mariano Santos, Roberto Procaccini, Ronald Van Norden , Mowree, Antoni Bios, DJ Kot, Willy Real, David Prap, among many others. Also has shared booth with talented minimal top dj, Alex Young playing on Carnivals After Flowers Party in Barranquilla, Colombia on February 14th 2010. Tony has Remixed DJ's such as Davide Giugliano, Alex Schifani, Greg Slaiher, Diego Quintero, MicRoCheep & Mollo, Uberto, Mariano Santos, Sadder, Jeison Torres & Nando Scheffer, etc. His tracks and remixes had reached top charts on many music sites such as Beatport, Trackitdown, Traxsource (Remain for more than one month at top#1 Techno Top 100 Chart with his remix for Mariano Santos track Infection), Djdownload, Djtunes, and many more. DJ Mr. White who is part of famous dance major event "Sensation White Party & "Source Of Light (Sensation)" playing along side famous DJ's such as Kaiserdisco, Pete Tong, Mark Knight, 2000 & One, Danny Tenaglia, Joris Voorn, Nic Fanciulli & Fedde Le Grand played & charted his track Minimal Days Remix on different countries such as USA(NY) Innerspace Club//Denmark//Germany & Russia. His Remix for the track Mariano Santos - Infection appeared on Famous International Radio Di.Fm.
Websites:
BEATPORT.COM :
http://www.beatport.com/artist/tony-mafia/126352
MAFIA RECORDS BEATPORT:
http://www.beatport.com/label/mafia-records/16512
FACEBOOK :
https://www.facebook.com/pages/Tony-Mafia/156257231291
SOUNDCLOUD :
https://soundcloud.com/tonymafia
Mafia Records FACEBOOK:
https://www.facebook.com/groups/373541981768
TONY MAFIA FAVORITED IN 2010 BY UMEK´S ON HIS LABEL 1605 MUSIC THERAPY (FAVORITE TRACKS ON 1605 MUSIC THERAPY SOUNDCLOUD PROFILE) With track "TONY MAFIA - SCHMETTERLING - MANEL DIAZ REMIX - (MAFIA RECORDS) "